How to Pick Down Pillow for Your Needs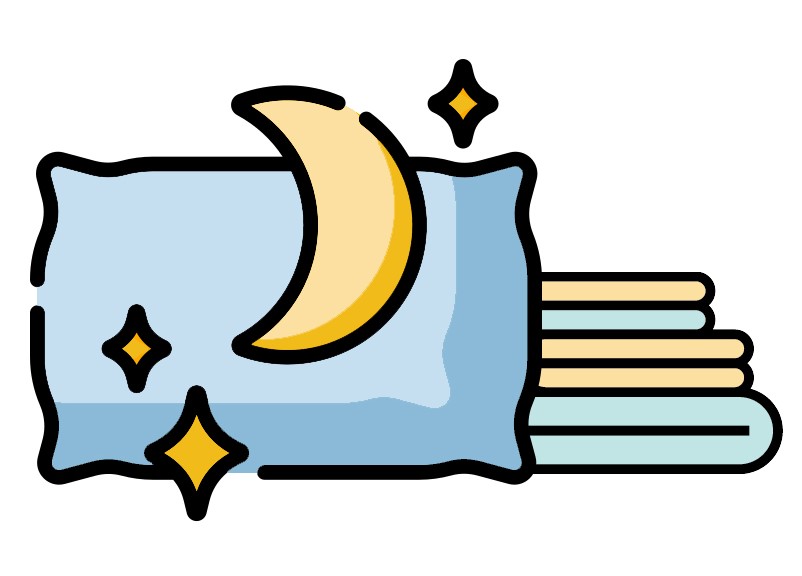 What is the best way to make your dream comfortable without feeling any inconveniences? It can be done only by making your sleeping place most suitable for your individual features. The best way to begin is to have a choice on a down pillow in light of all its pros and cons.
What Is a Down Pillow?
It is a classic type of pillow with a filler made of natural or synthetic down. Natural filler commonly consists of down and small feathers of waterfowls. Synthetic pillows are made of down alternative material, like sintepon or holofiber. Depending on your own needs you can choose a pillow with a certain filling volume: it can be filled more with feathers and become tough; filling more with down (no less than 15%) will make the pillow soft. Such types of pillows are usually valued because of their long-term ability to stay in a good structural condition and retention of filler properties.
Who Should Get a Down Pillow?

Varied properties of the down filler can help in choosing those people, who want mostly comfort applying:
Suffering from increased sweating while asleep: down absorbs moisture and lets air come through space between its microfibers, making the pillow keep warm and stay dry at the same time.

Lack of pillow elasticity: natural filler doesn't get into the lump that makes down pillows elastic. They usually can take the shape of your head, depending on how many feathers and down were put into the filler.

Intolerance to sounds while asleep: according to the high density of a filler, there'll be no extraneous sounds of down friction.
Who Should Look for Another Type of Pillow?
However, peculiarities of down pillows may not suit some individual health-connected requests:
Allergy: down is one of the natural materials that can cause allergic reactions in genetically predisposed people. In this case, synthetic filler may be chosen.

Musculoskeletal system disorders: down pillows have a light type of vertebral support and are usually too soft for neck or vertebral column chronic diseases — an anatomic type of pillows will be the best.

Habitual snorers should also look for higher-loft pillows that will keep them in a more upright position.

People who are not ready to spend a decent amount of money on a pillow since everything natural is not cheap.
Types of Down Pillows

The natural filler consists of down and feather of waterfowls and each type has its characteristics, that should be taken into account while making pillows review:
Goose Down Pillow
Small feathers for preparation of this type of down are usually taken from the chest of geese (20% of the general weight is taken). It is considered to be the most expensive, but the most qualitative material. Goose down is easy-bend and light. It can easily restore its shape after deformation — makes the pillow elastic. It is also the most long-term material in keeping warm: villies between small goose feathers due to their lightness can form a specific "air chamber" that helps the warm stay longer. Such pillows can be used and kept in good condition for more than 15 years.
Duck Down Pillow
This type of filler is less expensive than the previous one but also has its peculiarities. Duck feathers have a more solid kernel and it is usually harder to deform them — the filler will be less soft and consist mostly of feathers. Even though goose down is better at keeping warm, duck down can become warm faster, because of less down-filler in the pillow. Duck down pillows also require specific care: the material is very sensitive to pollutants, so cleaning agents should be used to provide the proper care. Such pillows can be kept in a good condition for 7-10 years.
Down vs Down Alternative
Different synthetic fibers are used in different cases to replace the natural down. The main reason is that all synthetic materials are less expensive and can be used in practically unlimited quantities. The most popular of them are sintepon, hollofiber, and comforel. They are also widely used in orthopedics — special anatomical pillows are made of them: synthetic fillers are usually "memory-foam" and can be helpful in musculoskeletal disorders treatments. In the case of getting comfort, natural down pillows are better.
Advantages of Down Pillows
Comfort. The products are soft, pleasant to the touch thanks to the natural filler.

High thermal insulation properties are provided by the air gaps between the fluff allowing air to the circulate freely. In winter such pillow is warm and in summer it is cool.

The ability to absorb the moisture well. The natural material absorbs the sweat generated during the sleeping and the circulating air helps it to evaporate quickly.

Ease. The weight of the 20" x 27" down pillow is only about 1 lbs.

Elasticity, resilience, ergonomics. Natural fluff does not lump, unlike artificial fillers. The pillow conforms to the shape of the head and regains its shape after lifting easily.

Safe disposal. Natural pillows do not harm nature if they are utilized in any way — the synthetic one decomposes into chemicals, which can exist for many years, which are very dangerous pollutants
Disadvantages of Down Pillows
Not suitable for people prone to the allergic reactions. This is due to the peculiarities of the natural material where the dust mites can start. In this case hypoallergenic covers may help you to fell well even with an acquired allergy.

Higher price compared to the man-made fiber products.

The soft feather down pillow is not suitable for people with musculoskeletal problems.
Conclusion
All in all, down pillows are one of the most qualitative types of pillows, that may become a choice of those, who want to feel real comfort. Before making a decision, all pros and cons of their use should be considered and it may be understood why down pillows are the best in your case.