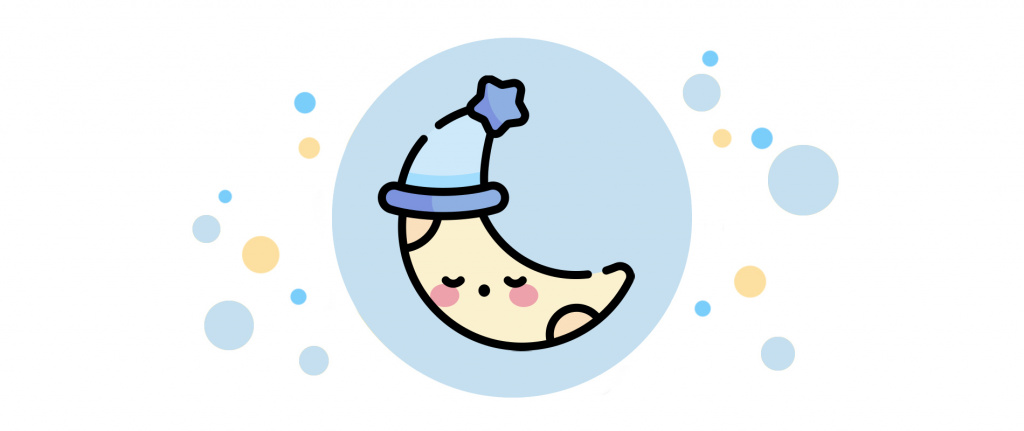 Every person needs a sound and adequate sleep. After all, daily household chores, work or various worries tire the body. Night sleep restores strength, strengthens the immune system, and even affects the appearance of the person. In the morning, we should wake up in a good mood and feel a burst of new energy. Sometimes a restless night can be caused by stress or overwork. It can happen to anyone. But if you notice that you do not sleep well at night, try to find an explanation.
In this article, you will learn about the causes of sleep disorders. You will also learn how to solve this serious problem. Everybody is different. For full recovery, a person needs to sleep at least 8 hours a night. There are people who sleep six hours a night and feel fine during the day. It is very important to have a restful and sound sleep at night. The quality of your life depends on the quality of your sleep.
Sleep consists of cycles and is divided into several stages. Usually a person does not fall asleep immediately. At first, he is in a relaxed state and napping. Gradually the deep sleep stage begins.
There are some lucky people, who fall asleep instantly. But their sleep will not be complete if they often wake up during the night. This is an alarming signal. Constant lack of sleep leads to poor health. Here is a typical situation. You wake up early in the morning and feel tired. You dream of going to bed on time in the evening and getting a good night's sleep. Then the long-awaited evening comes. You think that after an exhausting day you will quickly fall asleep, but the attempt is unsuccessful. You fall asleep in the second half of the night, and sleep lasts for several hours. If restless nights plague you for several days in a row, it is insomnia. You can take medications that help you fall asleep faster, but this is not the best option. Prolonged use of medications reduces their effectiveness. If you want to get rid of insomnia find out, then use our tips.
Avoid Stimulating Food

Exercise Regularly

Limit Caffeine Intake

Create a Relaxing Bedtime Routine

Reduce Fluid Intake Before Bed

Optimize Your Sleeping Environment

Get a New Mattress
If you systematically follow these recommendations, over time you will learn to fall asleep quickly. Quality sleep should be a priority for you.
Constant sleep disturbances ruin your health and can lead to serious illness. Science has proven a strong link between sleep, mental health and physical well-being. Sleepless nights can cause ill health and exacerbate various diseases. Studies have shown that those who sleep well at night get sick less often. Constant lack of sleep can lead to mental disorders. The person becomes irritable, nervous, excessive anxiety, mood swings and depression. In such cases, you should consult a doctor. A good solution is a daytime nap.
If possible, try to take a nap during the day. This will help you relieve fatigue and restore your strength. Daytime naps should not be too long, as this can lead to a disruption in your daily routine. Most people can cope with insomnia and learn to fall asleep quickly and sleep properly. The most important thing is to find the causes of your sleep problems. There may be many of them. Sleep disturbances can be caused by external factors. For example, you cannot fall asleep because of the noise from the neighbors. The bright light of the moon or a street lamp also prevents you from relaxing and falling asleep on time. These causes are easy to eliminate. You need to talk to your neighbors who make a lot of noise or have parties until late at night. If moonlight illuminates your bedroom, replace the curtains. Create a favorable atmosphere in the room, and your night's sleep will be sound and carefree. There are other causes of poor sleep. They are related to the wrong lifestyle and bad habits of a person. Do not waste time worrying, better analyze your daily routine and lifestyle.
If you have bad habits (smoking, drinking alcohol), try to get rid of them. A healthy lifestyle promotes good and adequate sleep.

Create a relaxing bedtime routine
If you have trouble sleeping, take a good look at your bedtime habits. You may have to change your evening routine somewhat. As a first step, create a relaxing bedtime routine. What does this mean?
If people are too active in the evening, their nighttime sleep may be disrupted. Evening activities should take place in a quiet environment. Before going to bed, it is recommended to dim the lights or turn on calm music.
A warm bath or shower will relieve fatigue and relax you.
Light stretching, meditation or reading a book can be helpful. You can have a cup of herbal tea before going to bed.
These techniques help develop sleep hygiene.
When a person is calm and relaxed, they become sleepy.
2. Reduce your fluid intake before bed
Sometimes we wake up because we need to go to the bathroom. This is a physiological human need and cannot be ignored. But there is always a risk that after that night hike you will have difficulty falling asleep again. Perhaps you drank too much liquid before going to bed. This common problem can be solved. You do not need to drink much in the evening. It is not recommended that you drink water at least 2 hours before bedtime. If you feel thirsty, it is better to drink a small cup of herbal tea or warm milk.
3. Optimize your sleeping environment
The quality of your night's sleep depends largely on the comfort of your bed and the favorable environment of your room.
We all sleep better in a quiet and cool bedroom.
To get a good night's sleep, you need to optimize your room for rest. Curtains should be dark to avoid the light of streetlights.
Electronics also emit light. It is better to place the TV or computer in another room. If this is not possible, you can place them in the opposite side of the bedroom. In your mind, the bedroom should be associated with sleep.
Remove the desk and exercise equipment. They should be out of your sight.
The sleeping place should be not only comfortable, but also beautiful. A calm atmosphere will help you fall asleep faster.
You can sleep with a half-open window. Fresh air has a positive effect on the quality of your sleep.
If you are annoyed by the noise of street traffic, it is better to close the window at night.
To keep your room fresh and cool, be sure to air it out before you go to sleep.

4. Avoid stimulating food
People who care about their health plan their daily routine correctly. It is necessary to go to bed at the same time and to eat right. Overeating and neglecting the daily routine can also cause poor sleep.
What should you do if you want to have a snack before going to bed? We think of the refrigerator as a place to store delicious food. Do not grab the first thing in sight. Remember that the body does not digest some foods as quickly. This can make it difficult to fall asleep.
Pay attention to the foods you use to make dinner.
Sour foods, such as tomato sauces, can cause unpleasant heartburn or stomach pain. You experience discomfort, so you cannot sleep for a long time. Meat and processed cheeses should not be eaten before going to bed, because they are long digested by the body. It is better to save them for a late breakfast or lunch.
Cauliflower and broccoli are healthy vegetables. But it is better to give them up at dinner time. They contain rather dense fiber, so it takes a long time for the stomach to digest these vegetables.
Dark chocolate contains a lot of caffeine.
Foods and drinks containing caffeine are known to stimulate the brain and increase human activity. A cup of coffee or hot chocolate can hurt you. Therefore, it is better to drink coffee or cocoa in the morning.
5. Exercise regularly
An active lifestyle is the key to getting a good night's sleep. Daily exercise and morning runs strengthen muscles and improve blood circulation. Our body becomes strong and resistant to various diseases. Sometimes the best cure for sleep is movement. Vigorous walking and exercise promote healthy sleep.
It should be remembered that there is an optimal time to exercise. Intense evening exercise can cause physical fatigue and make it difficult to fall asleep. The best time to exercise is the first half of the day. But a light evening warm-up and a jog in the fresh air will improve the quality of your night's sleep. Do not forget to exercise regularly.
6. Get a new mattress
Not all sleep disorders are lifestyle related it can be caused by an uncomfortable bed. A comfortable bed relaxes the body and makes a person sleepy. If you are having trouble falling asleep, look at your mattress. It may be worn out and need to be replaced. If your mattress squeaks or has a depression in it, you need to buy a new one. Choose quality mattresses made with advanced technology. A mattress costs much more than bedding. Do not forget that it has a lifespan of 8-9 years, so do not skimp on your health. A good mattress will give you a deep and restful sleep. Modern mattresses regulate body temperature and support the spine well. Perhaps you will like the "memory foam" mattress format. It allows you to take any position and feel comfortable. The foam retains heat, so in the summer season you only need to replace a warm blanket with a lighter blanket or plaid. A mattress that is too firm puts pressure on body parts and causes discomfort, which is one of the causes of restless sleep. A worn mattress is a threat to your health. Over the years, it accumulates dust, moisture, huge amounts of bacteria and dust mites. These tiny creatures can be seen under a microscope. Mites feed on dead skin cells and can cause allergies. So replacing your old mattress with a quality new one will save you the discomfort and improve your sleep.
7. Learn how to fall asleep and improve the quality of your life.
Everyone feels rested after a good night's sleep. But if the night was restless, your vitality will be reduced. You will be frequently distracted and your work will be less efficient.
Why is it so important to get enough sleep? Chronic sleep deprivation destroys health and leads to the exacerbation of various diseases. In addition, daytime sleepiness reduces your alertness. Inattention increases the risk of accidents.
If there are problems with sleep, you can see a specialist.
But the situation can be corrected on your own.
Listen to our recommendations and optimize your sleeping environment.
Eliminate distractions that can disturb you at night. Make sure your bedroom environment is conducive to sleep.
Sound sleep is possible in a completely quiet, dark and cool room. Give up unhealthy habits, watch your food and drink intake during the evening hours.
Remember that coffee and other stimulating drinks can affect your sleep.
Be sure to get a new mattress if the current one has fallen into disrepair.
A quality bed and a beautiful bedroom interior will create a real corner of sleep where every night will be peaceful.
Do not put it off, start doing it today.
You are sure to become more energetic, healthier and happier in the coming days.