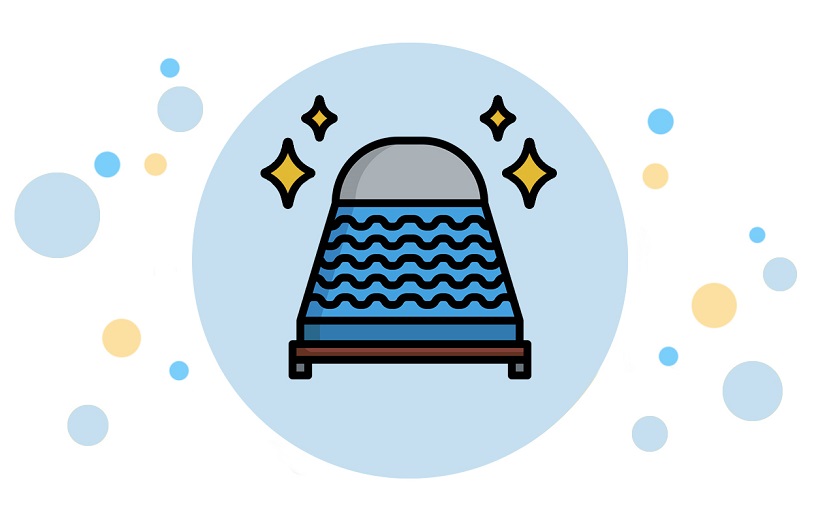 A person spends almost a third of his life in bed. A good night's sleep or a day's rest helps to restore strength. The person feels better and is more active during the day. Therefore, you need to make sure that your bed and bedding are as comfortable as possible.
Remember that the mattress is the base of your bed. The condition and quality of the mattress greatly affects the quality of sleep at night. Nothing lasts forever. Even the most expensive and high quality mattresses lose their original shape over time and support the spine less well.
Of course, sometimes it can be difficult to part with your favorite mattress. You spent a lot of time on it. It gave you a chance to sleep in on the weekends and comforted you when you were sick. Old mattress is the reason why people do not sleep well at night. In addition, over the years, the mattress accumulates dust and ceases to be hygienic. After all, a mattress is a means of personal hygiene.
We will tell you in detail about the signs that you need a new mattress. Exchanging a bad or worn out mattress for a new one is a personal matter for each person. There is no single rule. However, if the mattress has become uncomfortable, it is better to replace it. If you value your health, be sure to pay attention to our helpful tips.
Many people wonder how often mattresses need to be changed? As the years go by, you begin to notice that your favorite mattress has become uncomfortable and a person decides to buy a new one. Quality mattresses retain their shape and appearance longer. However, you stopped sleeping soundly as you used to. Reasonable people understand that the mattress needs to be replaced. Their decision to buy a new one is absolutely the right one.
Our parents thought that mattresses could be used for 10 years. Experts say that the life of the mattress is about 7-8 years. If you often toss and sweat at night, it is a sign that you need a new mattress. Several factors are important to consider. A person may gain weight, have a pet or partner. When a child comes into the family, you often spend time with him or her in your bed. In such cases, the mattress is under great strain. Therefore, its shelf life decreases.
How can you tell the signs that you need a new mattress?
Your Mattress Sags
When you change your bedding and wash your mattress cover, take a good look at your mattress, it should be perfectly flat along its entire length. If you usually sleep in one place, over time the mattress may sag in some places. Even small dents in the mattress can disrupt a night's sleep. Do not forget that a deformed mattress hurts your spine and it is very dangerous for your health.
For the mattress to last longer and not warp, it should be turned over every six months, and then it will wear evenly. However, there is an exception. Experts say that modern mattresses, such as memory foam, do not need to be flipped.
You do not wake up feeling rested
Daily worries, work or various chores tire the body. Everyone wants to go home as soon as possible, relax and do what they like. In the evenings, we like to lie in bed and read an interesting book and then fall asleep for the night. There are times when a person does not feel rested in the morning.
People need seven to eight hours of sleep to recover. If after a long sleep you feel discomfort or drowsiness, it is a sign that the mattress has fallen into disrepair. The only conclusion is to replace it with a new one.
Your mattress is noisy
Over time, we begin to hear the noise or creaking of the springs as the body moves. This is a sign of wear and tear of the product. From prolonged load, the springs begin to break and poorly support the spine. In this case, the person understands that he needs a new mattress. Do not delay and be sure to change your mattress. We will help you find the right one for you.
You Feel Achy
In the evenings, we settle comfortably into our favorite bed and get ready for a sound sleep. We always expect to wake up rested and awake. If your mattress is in good condition and your bed linens are of excellent quality, a healthy sleep is assured. Those people who experience back, neck, and muscle pain in the morning should carefully examine their mattress. It may be worn out and not providing adequate support for the body. These are signs that you need a new mattress.
Currently, there is a huge selection of modern mattresses. They are made on the basis of new technologies. Visit our website and you will receive detailed information about any mattress. We advise you to buy a good quality mattress it does not wear out so quickly and perfectly supports the spine during sleep. If you are experiencing back pain, we recommend purchasing a memory foam mattress.
Latex mattresses would also be an excellent choice. Latex can be natural or synthetic. Remember that natural latex mattresses wear much less than synthetic latex mattresses.
It is worth noting the advantages of hybrid mattresses. They are also made on the basis of advanced technology. Hybrid mattresses have a complex design. It consists of several layers of foam and springs. Such mattresses are not cheap. Despite this, buyers give hybrid mattresses the highest rating. They are especially suitable for people with spinal problems.
Your Allergies Are Flaring Up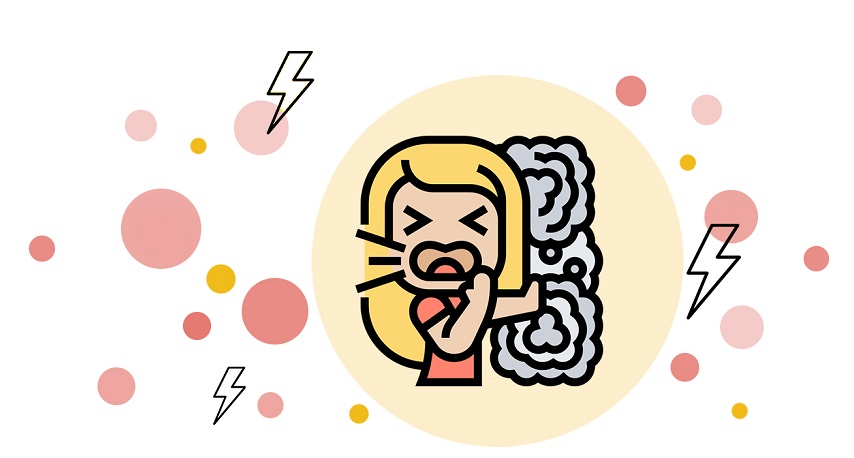 If you are prone to allergies, a bad mattress can cause the condition to worsen. Even with good care, dust mites and bacteria build up in it. In addition, if there is enough moisture in the air, mold and mildew can appear on the mattress. The mattress also absorbs sweat and pet dander. This is very dangerous for people with allergies.
If you sneeze or sniffle, it is a sign that the disease is progressing. If the symptoms do not go away, you need to change something. These are signs that you need a new mattress.
The mattress cover also helps with allergies. It can be washed frequently. The mattress cover protects against dust, bed bugs and sweat. Therefore, the mattress will last much longer.
You Have Trouble Sleeping
To stay healthy, a person must take care of his bed. It should be comfortable, beautiful and promote good sleep. We have already talked about the many causes of sleep disorders. A bad mattress or poor quality bedding causes discomfort. A person does not sleep well at night, so he gets tired quickly during the day. Take care of your bedding and buy quality products. Your sleep should be sweet and full.
Here are a few valuable tips. To prolong the life of your mattress, treat it with care. Do not allow children to jump on the bed, this can damage the mattress surface and springs. Periodically clean your mattress according to the manufacturer's instructions. The size of the mattress should fit the size of the bed, it should not sag or bend. It is recommended to air the bedroom more often. This will help to prevent the accumulation of dust and moisture. We wish all a successful purchase, excellent health and sound, carefree sleep!