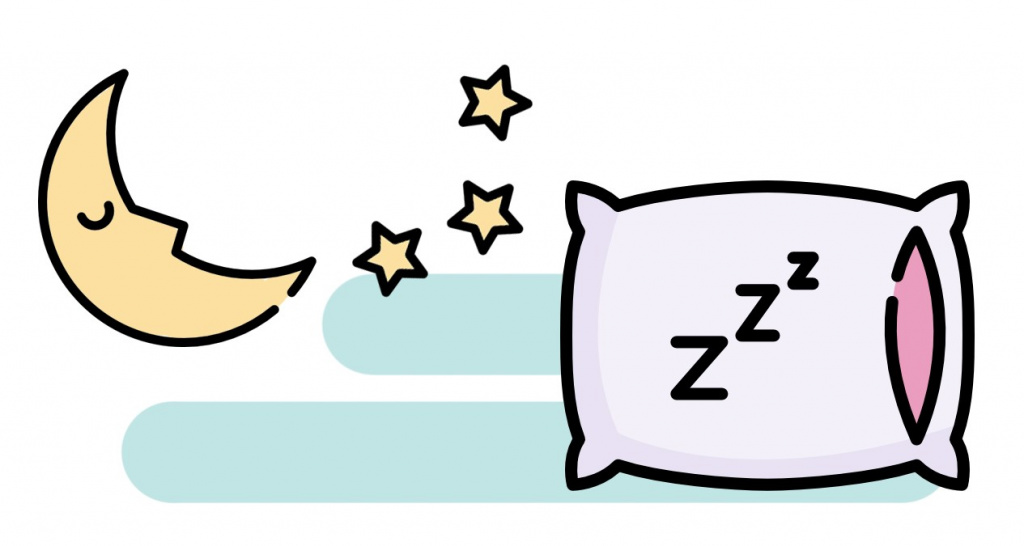 A pillow is an important accessory for sleep without which it is difficult to imagine a comfortable and proper night's rest. The pillow actually solves a number of serious problems from relieving the load on the spine to the influx of strength and energy. In order for the product to bring only benefits and maximum comfort it is important to pay close attention to which pillow filler is used. Before you start disassembling the materials that best affect the product and the quality of sleep it is important to understand that everything is selected individually because each body has its own needs so for some the ideal option would be a pillow with down and someone will say that it is a pillow wool became a salvation from insomnia.
What Are The Different Types of Pillow Stuffing?
Today the most commonly used materials for fillers which are divided into three types:
Filler from raw materials of animal origin (feather, down, wool).

Filler of vegetable origin (bamboo fiber).

Artificial filler (hypoallergenic fiber, microgel fiber, orthopedic foam).
Here are the most common types of pillow stuffing and the pros and cons of each.

Polyester
Polyester (hollofiber, polyfiber, fibertek) is a filler made in the form of balls, springs and other figures that do not connect with each other. The thing with such a filler also retains its shape well after washing.
Pros:
Cons:
Memory Foam
Basically, most memory pillows are rectangular in shape. The peculiarity of the products lies in the presence of the so-called "depression" in the center of the product. The edges of the cushions are slightly raised for maximum comfort. It should be noted that products with this shape are ideal for people who suffer from cervical osteochondrosis. The memory effect is provided by the memory foam filler used in the base. The material reacts to human pressure and warmth making the pillow fully adapt to your sleeping position. In the absence of exposure the product takes on its original shape. It should be noted that such a pillow under the head not only provides a calm and comfortable rest but also has a healing effect. In a dream the muscles completely relax, blood supply is significantly improved. The use of a pillow will not eliminate the obvious disturbance but nevertheless the symptoms of diseases associated with the spine will not appear as pronounced.
Pros:
Have an orthopedic basis.

Products have an ergonomic shape.

The base has a cellular structure which ensures normal air exchange.

Dust does not accumulate on products.
Cons:
Shelf life 4 – 5 years.

Not subject to machine washing and dry cleaning.

May have off-gassing and a strong chemical odor.

Shredded memory foam retains heat, though not as much solid memory foam blocks.

With prolonged use the product becomes denser and harder. The filler loses its original properties under constant pressure.

Relatively high price.
Down Feather
Down Feather filler is one of the types of natural fillers consisting of a mixture of down and feathers of birds – domesticated (a goose, a duck) and wild (an eider, a swan, a wild duck). The most expensive type of filler is the one with the most fluff. This is 99 – 100%. When a feather is added to such a filler the category is reduced. A filler with a down to feather ratio of 95% to 5% belongs to the Premium category, 70% to 30% – to the Highest, 50% to 50% – to the First, 30% to 70% – to the Second category. The more feathers are added the poorer the filler properties.
Pros:
Naturalness and excellent ventilation qualities.

High heat-insulating properties. It is warm and cozy to sleep in winter and at all it is not hot to have a rest in summer on such products.

Hygroscopicity. They absorb moisture released by the human body during the rest.

Softness and lightness. They are nice and comfortable to sleep at any time of the year.

Wear resistance and durability (with proper operation and care).

Elasticity and resilience. They quickly regain their shape and do not deform during the operation.

Affordable price. Such products have excellent qualities that far exceed their cost.
Cons:
Cotton
Cotton wool is the most available among natural fillers. These pillows are soft and pleasant to the touch and do not cause allergies. 100% cotton fabric is an easily accessible, breathable and convenient filling that can be found in organic and raw varieties or mixed with crushed polyester. It is slightly stronger than polyphile making it a good choice for people who want the price of a medium space with more durability.
Pros:
Cons:
Cotton pillows sometimes absorb moisture but cannot evaporate it. Because of this they become dehydrated and need to be dried frequently.

Propensity to roll as a result of which products spoil quickly enough and become unsuitable for regular use.

Latex
Natural latex foam has been used as a filler for bedding for about 100 years. Latex is obtained from the sap of a rubber tree which is grown on an industrial scale in Southeast Asia.
Pros:
Soft and very elastic.

Easily adjusts to the shape of the head and neck.

Hypoallergenic.

Does not collect the dust.

Dust mites, bacteria and fungus do not start inside.

They keep their shape well for up to 10 – 15 years.
Cons:
Poorly absorbs moisture.

The first time sleeping on such a pillow is unusual.

High cost although it depends on the manufacturer.
Bamboo
Young shoots of the plant are used to make bamboo threads. Bamboo is very unpretentious and grows quickly to a size suitable for the processing. For the cultivation of raw materials the use of chemical stimulants is not required so the fiber is environmentally friendly. A quality product in the column "filler composition" should be: 100% bamboo, bamboo viscose or linen. Synthetic additives may only be present in small amounts. After examining the label you need to pay attention to the quality of the seams. They must be strong and even without gaps, otherwise, over time, the filler will look out of the gaps. Since bamboo fibers are very breathable it is easy to breathe through the pillow. If the air is difficult to pass through the filler it is most likely not bamboo. A bamboo-filled pillow cannot be very cheap. The high price is also an indicator of the quality of the product.
Pros:
Cons:
Wool
The growing popularity of wool is a more environmentally friendly option than artificial synthetic fillers made of polyester. All of these polyester fillings are made by a chemical reaction that includes coal, oil, air and water. Have you ever guessed that your bedding has gasoline? Wool perfectly scares away dust mites without fossil fuels. It is naturally anti-allergenic if you are not allergic to the wool itself and absorbs moisture well. This all means that wool is a fantastic material that can be used for bedding, helping to keep you warm in winter and cool in summer.
Pros:
Safe for the environment.

Anti Allergenic.

Temperature control.

Humidity / humidity control.

Supporting.

Heavier so do not move on the bed yourself.
Cons:
It can be too hard or too heavy for someone.

More expensive than synthetic pillows.

Washing can be a more difficult task.

It may smell a little "shy" at first - ventilate them!
Silk
Silk is often used as a cushion material for pillowcases. Many people choose to use a silk pillowcase for sleeping, believing that it is better for the skin and hair and less likely to cause allergies than some other fabrics. In general, there are few disadvantages to using silk bedding except that it is more expensive than cotton bedding and requires more thorough washing, at least initially. Silk sheets are known for being extremely cool and comfortable to sleep in hot weather. But the cellular structure of silk protein makes it a natural insulator and temperature control. This means that your silk sheets will keep you cool in summer and warm in winter. Along with its luxurious appearance and the best sensations, silk bed linen brings some great benefits for health, beauty and general well-being.
Pros:
Silk bedding helps hair and skin retain natural moisture.

Silk helps prevent tangling, curling and lying down.

Silk pillowcases minimize wrinkles in sleep.

Silk is naturally hypoallergenic and non-irritating.

Pure 100% silk regulates the temperature.

Silk bed linen is safe and healthy.
Cons:
Silk bedding is expensive.

Silk bed linen is difficult to care for.

Silk fades in the sun.

Silk is too delicate.

Silk sheets are cold.
Сonclusion
The right pillow plays an important role in the overall quality of sleep. Even if you do not buy a pillow for a bed and look for a pillow for bean bag chairs, poufs or throw pillows the composition of the material is one of the most important considerations to ensure the right choice. Do not neglect the color scheme: sleep will be much calmer if the product is soft shades. It is better to refuse red, black, blue and brown color. By choosing the perfect pillows you can get rid of many unpleasant sensations. Snoring, back and neck pain, awkwardness, malaise, drowsiness, irritability – these are not all problems that disappear after a strong and healthy sleep! Buy only quality and exclusive products.