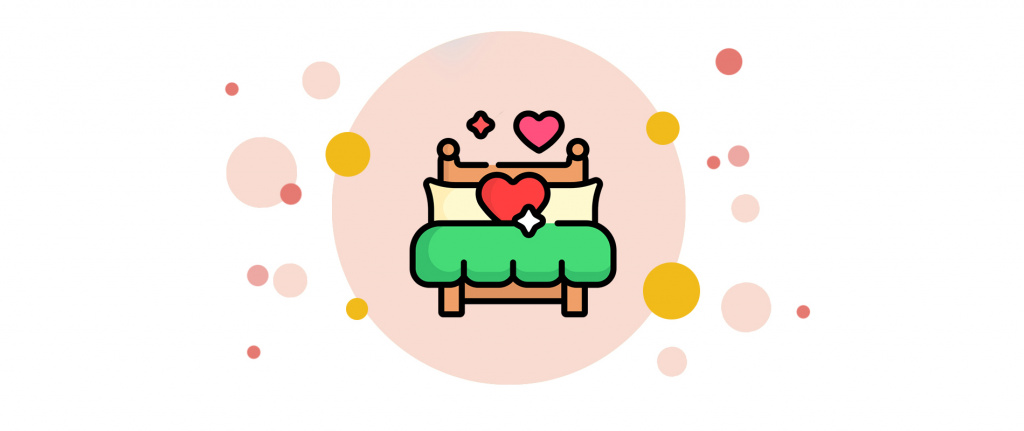 We all know how much the quality of our sleep affects our lives. It is influenced by many factors. One of them is the size of the bed. Parents always buy the right size bed for a child, and when he reaches a certain age, these sizes change. If a person lives alone, he chooses a certain size of bed for himself.
If you have decided to start a family and share a bed with the person you love, you are probably wondering what size bed is best for a married couple. After all, this is a completely different situation. In addition, it is important to consider all the nuances when buying a couples bed, so that your rest would be as comfortable as possible, and your favorite place for two would bring you only a pleasant experience of spending time together.
You need to do your research and find out what size mattress is right for you. We will help you choose it, review all the basic characteristics of mattresses so that you can make the best choice, and enjoy your rest.
We want to tell you about three types of mattresses that couples usually prefer to buy: full, king and queen.
We recommend that you opt for the queen mattress. Let's take a look at all the characteristics of mattresses so you can make your choice. We hope that our tips will help you.

When to Consider a Full Mattress
The size of a full mattress, also called a double mattress is 75 inches long and 53 inches wide. People often choose this mattress when they want to furnish a small sleeping space or guest room.
When choosing couples beds, people should ask themselves a few questions so that they do not face difficulties in the future.
What is our family budget?
Sure, there are things we can save money on without sacrificing ourselves. Nevertheless, we definitely should not do that when it comes to our sleep. If we do not allow ourselves to rest in good conditions, we also feel exhausted and do everything with great difficulty on weekdays. So it is important to understand that buying a bed is where we spend a third of our lives, and it is an important purchase.
How do you get a mattress into a bedroom?
If a couple lives in a private home, getting a mattress into the room is not too difficult. However, if you live in a high-rise, it gets more complicated. Of course, you can ask friends to help carry the mattress, or you can contact a delivery service that will easily solve this problem.
How big is the space where the bed will stand?
It is important to consider the fact that in addition to the sleeping space, the room should also accommodate other furniture that you decide to place. It is better to think ahead to avoid trouble.
Do we like to cuddle while lying in bed?
This is probably a rhetorical question, but it is important to consider all the parameters and quality of the materials from which the sleeping surface is made to avoid sagging and rapid deterioration of the mattress.
Queen and king mattresses are much larger than full mattresses. Accordingly, you will have less space on the mattress to maneuver and you will have to sleep as close together as possible. If this option suits you, consider yourself lucky. Full mattresses usually cost less than their counterparts, so if you're not on a very big budget, this option may meet your needs.
The small size of a full mattress makes it easy to transport and allows you to place it in any corner of your home. These mattress benefits are worth looking into.
Of course, if you like to feel free in your bed and easy to maneuver, a full mattress will not allow you to do that to the fullest.
We can offer you more spacious options of sleeping mattresses. We will tell you about their characteristics in the description below.
When to consider a king size mattress
A king size mattress is suitable for couples who like to stretch out in bed and feel the freedom of movement. This mattress is 76 inches high and 80 inches wide. This mattress is very comfortable and durable.
If you decide to buy a king size mattress, you should analyze everything to see if this mattress is right for you. We have prepared a short list of questions to help you do this.
What is our family budget? If you decide to buy a mattress of this size, you will have to take care of a good bed frame. This is already a certain amount of money.
How do we deliver a mattress to our beautiful abode?
Here it is important to think through everything to the smallest detail. A delivery service can help you deliver the mattress to your home. If you decide to do it yourself, you need to consider the size of the mattress so it will fit in your car. If you live in a multi-story building, you will need the help of someone close to you to get it to the right floor.
A king bed would look very good in an oversized room or in a large guest room. If you have a child and they like to sleep with you, then this mattress option is definitely right for you.
It often happens that pets also like to rest next to their owners.
The large size of this mattress will allow everyone to accommodate and enjoy a comfortable rest.
The price of this mattress depends on the material it is made of (such as spring or foam). Also important are the terms of purchase and the place where you want to buy this mattress. If you realize the importance of quality sleep, we think that the price will be quite acceptable for you.
When to Consider a Queen Mattress
The size of a standard queen mattress is 80 inches long and 60 inches wide. This mattress size is in high demand, and couples especially like to buy it. It really is a versatile option that has many advantages.
If one of the partners in the family, or even two partners are over six feet tall, it makes sense that you would have doubts about whether this mattress size would be enough for you.
If you are not planning to encase the bed on all sides with mountains of pillows, a double mattress in this size will suffice.
If you are opting for a queen size bed, ask yourself a couple of questions:
What size is our sleeping space? It should be at least 10×10 square feet.
Do we like to cuddle? Do we need a big space to relax?
Indeed, a queen size mattress is very versatile and comfortable. If you are just starting to live together and have not yet decided on a final location, you will have no trouble moving it to a new location if you move. With a king size mattress this situation becomes more complicated. A queen size mattress will allow you to comfortably accommodate the two of you and enjoy a terrific and restful stay.
It happens that each partner has completely different preferences for mattress firmness. Do not worry, we took care of that too. You can choose what suits each of you and sleep together. That is why we created a split queen bed. You can check out the proposed split queen bed on our website in one of our blogs and get more information about this mattress.
Make it official with us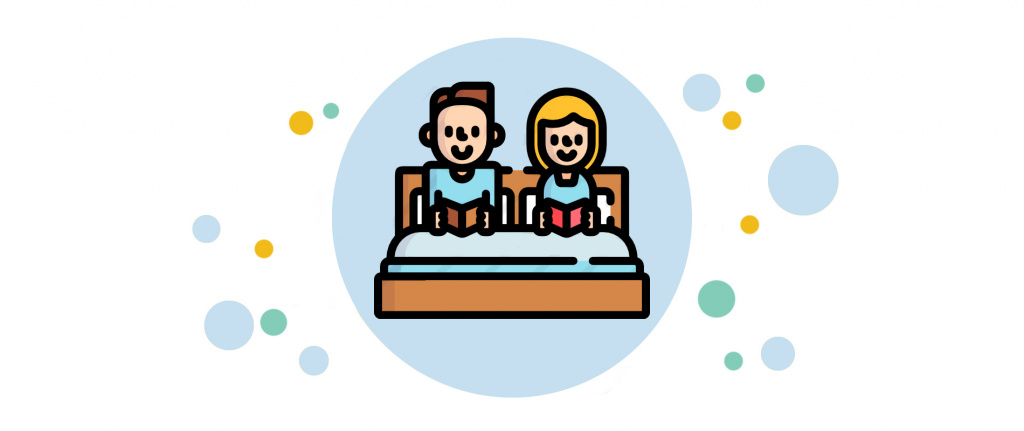 Undoubtedly, choosing a new couple bed comes with a certain amount of stress. It is important to think carefully, consider the size of the room, allocate a certain amount of money from the family budget and much more. However, it is important to look at it from the point of view that this is a place where you will enjoy spending time with your loved one, regain vitality after a hard day's work and just enjoy a beautiful corner of your beautiful family home. So treat it as a real creation, as a dream come true! Moreover, we will help you in this, so you will be as happy as possible with your choice! Our experts have created the best mattresses that will help you go to the wonderful world of sleep in no time! With us, you will find what is right for you.